This Friday, July 15th, we'll have our $99 booster box sale for Magic 2012. While supplies last you can grab a booster box for $99.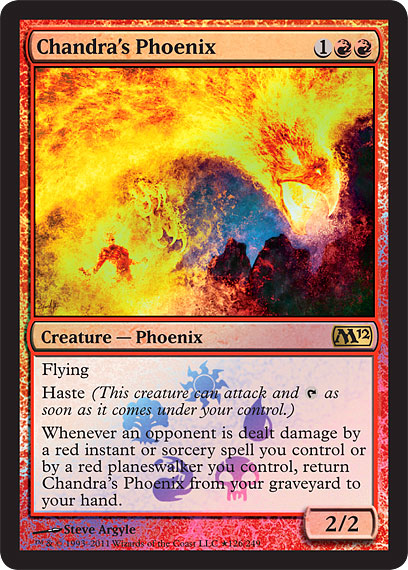 For the first 20 customers in the door, we also have a special Chandra's Phoenix Buy-a-Box promo card, pictured below! Arrive early to get this special card, as we typically run out by 1 p.m.
We'll also have M12 Fat Packs, Booster Packs and intro decks available, as well as a selection of hot singles from the new set. So whatever your M12 needs, swing on by Friday!