Born of the Gods Pre-release Tournaments
February 1-2, 2014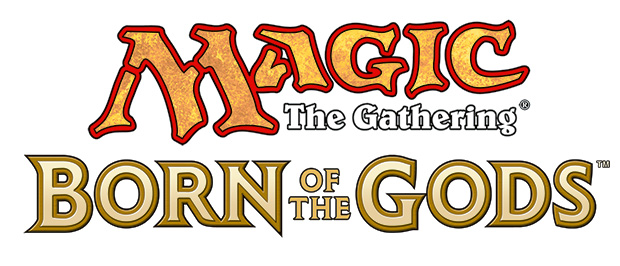 Below is our pre-release schedule for Born of the Gods. Please note that our Midnight events are in the Falls and Greenfield only, and the 4 pm event in Greenfield is 2-Headed Giant.
You may pre-register any time between now and the event to guarantee a seat and lock-in your pre-release pack color.
MENOMONEE FALLS
MIDNIGHT – FEB 1 – MENOMONEE FALLS
$40 Entry
Midnight – Sealed
4 packs per player in the prize pool, over 1 case typical
60 seat limit, pre-registration suggested
NOON – Feb 1 – MENOMONEE FALLS
$30 Entry
Sealed
2 packs per player in the prize pool
4 round limit
40 seat limit
5 pm – Feb 1 – MENOMONEE FALLS
$30 Entry
Sealed
2 packs per player in the prize pool
4 round limit
40 seat limit
GREENFIELD
MIDNIGHT – FEB 1 – GREENFIELD
$40 Entry
Midnight – Sealed
4 packs per player in the prize pool, over 1 case typical
50 seat limit, pre-registration suggested
9 AM – FEB 1 – GREENFIELD
$30 Entry
Sealed
2 packs per player in the prize pool
4 round limit
60 seat limit
NOON – FEB 1 – GREENFIELD
$30 Entry
Sealed
2 packs per player in the prize pool
4 round limit
40 seat limit
4 pm – FEB 1 – GREENFIELD
$50 Entry per team / $25 per person
Sealed | 2-Headed Giant
2 packs per player in the prize pool
4 round limit
24 seat limit
6 pm – FEB 1 – GREENFIELD
$30 Entry
Sealed
2 packs per player in the prize pool
4 round limit
24 seat limit
BROOKFIELD
NOON – Feb 2 – BROOKFIELD
$30 Entry
Sealed
2 packs per player in the prize pool
4 round limit
40 seat limit
6 pm – Feb 2 – BROOKFIELD
$30 Entry
Sealed
2 packs per player in the prize pool
4 round limit
40 seat limit