Join us for Modern Master's Booster Drafts throughout June!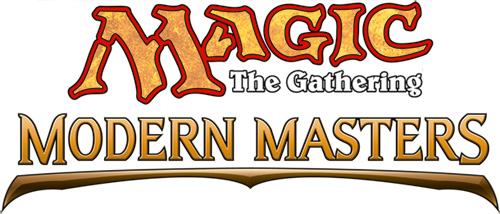 On Saturday, June 8, Game Universe Greenfield and Game Universe Menomonee Falls will host Modern Masters drafts, starting at noon. Entry is $30. 1st Place wins 8 packs of Modern Masters, 2nd place wins 4 packs. On Sunday, Game Universe Brookfield will also host Modern Masters drafts starting at noon with the same format.
Tuesday, June 11, Game Universe Greenfield will host a $30 Modern Masters draft option at it's 3pm Tuesday booster draft. Again, this will be an 8/4 modern master's pack prize, 8 players per table. The same draft option will be allowed on Wednesday at our regular Menomonee Falls Draft and every week thereafter, as long as product lasts.