Many have asked, and few have answers, regarding the availability of booster boxes of Modern Masters. In this post, we will try to address product availability concerns such as; where to get it, how to get it, how much will is cost.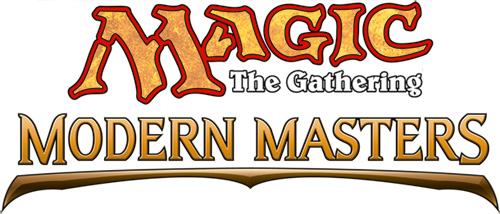 Question: How can I get some Modern Masters?
Answer: 90% of our product is allocated for booster drafts on Friday, Saturday and Sunday of release week. The remaining few boxes will be opened and sold as individual packs. This set was designed to be drafted, so we want to give the maximum number of players a chance at this once-in-a-lifetime experience. The prize support for these drafts is significant – over $100 in MM packs for every 8 man table – so this is a great way to get some sealed packs if you want them.
Question: That's really cool, but what if I want a box?
Due to the extremely limited nature of the Modern Masters print run, we have instituted a waiting list for booster boxes. If you would like to order a box, please give your name and phone number to the clerk at any Game Universe and we will call you when and if a box becomes available. Please note: being on this list does not guarantee you a box, nor does it guarantee a particular price, or a delivery date. We will contact people on the waiting list after the weekend drafts are concluded.
Question: How much is a box?
When (and if) we have booster boxes for sale, the price will be determined by the market value of the box, what we have to pay to get them, and so on. We will endeavor to get as many boxes, as close to MSRP, as we can – but we cannot promise any particular price.
Question: Great. What if I wanted 3 / 5 / 100 boxes?
Customers may reserve 1 box each if they join the wait list. Any additional boxes will be release to the general public.
Question: Doesn't this distribution method totally suck?
It's pretty rough on everyone. Stores are allocated just enough product to do events, or sell the boxes, but probably not both. In addition, we're not really sure of exact numbers until the day before release, which compounds the issue. As a result, Magic players are unable to get good, solid, info about release dates. Rest assured, we're doing everything we can to keep prices reasonable, and to get our loyal players the product they're looking for at the best price possible. Please have patience with our staff as we try to meet demand for the excellent, but highly limited, Modern Masters release.
Question: What if I have other questions?
Email our Regional Manager, Matthew Vercant, at Matt@Game-Universe.com